TSM, Social Justice and the Whm Msw Healing Well Method
Written by: Onaje Muid,  Social Work Decolonizer Innovator, Founder and CEO of The Whm Msw Healing Well, Inc.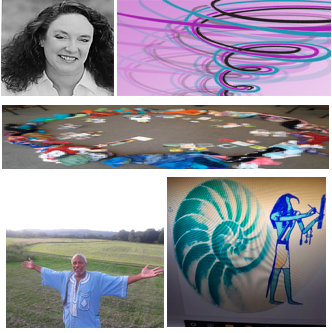 Introduction
The Therapeutic Spiral Module has found its expression in the social justice movement with the creation of the Whm Msw Healing Method, which this article presents. My study of psychodrama started in earnest with Dr. Scott Giacomucci around January 2019, who in turn introduced me to Joshua Lee and Kate Hudgins which lead to an evolving social justice, psychodrama social innovation, Whm Msw Healing Well Method.  Those discussions fostered a collaboration and phenomenal convergence in that, in May of 2019 I was granted a fellowship to co-create The Whm Msw Healing Well Multi-Family Homeopathic Reparations Community Method-The Whm Msw Healing Well Method (WMHWM) for short – with Therapeutic Spiral International, under the leadership of Kate Hudgins, Ph.D., the co-creator of the Therapeutic Spiral Model (TSM). Joshua Lee became my supervisor in studying, learning and applying TSM to WMHWM. That Kate had undergone instruction from an indigenous healer during the creative period of TSM , which formed an underlay for its unfoldment and our relationship was significant. It became a sign for me that I was in the right place, with the right person and organization to proceed with this creation as a Sundancer with Cangleska Luta (Red Hoop) Society.
The work attached to this charge was in parallel and central to the partial requirements to satisfy the doctorate in social work at the University of Southern California, Dworak-Peck School of Social Work, which also started in May of 2019. The doctorate in social work requires that a social innovation would need to be paired with one of the 12 Grand Challenges formulated by the Social Work and Social Welfare Academy. Achieving Equal Opportunity and Justice was selected to address the systemic oppression of Descendants of Africans Living in the USA under domestic colonialism, the victims of the Trans -Atlantic Enslavement of African Peoples Maafa (Swahili for great tragedy). A brief rationale, history and status report follows as of January 2021, as I enter the final semester and defense of the capstone project.
Brief Rationale
In search for a psychodrama model that specialized in trauma and could be adapted to create a model to address the historical trauma for national oppressed populations, particularly African Americans and their associated internalized psychological oppression, TSM was selected. Steven Beko -slain leader in the South African anti-apartheid struggle- declared that "the greatest weapon in the hand of the oppressor is the mind of the oppressed". This of necessity demands a process to decolonize the mind. The Therapeutic Spiral Model dared to explore the inner workings of the mind, mapping out trauma through the use of their Trauma Survivor's Intrapsychic Role Atom (TSIRA). This pathway seemed reasonable because it was discovered that TSI had a history of partnering with a host of organizations worldview in promoting the healing of trauma and provision of training such that social entities could become self-sufficient in their particular healing. The Whm Msw Healing Well Method seeks to employ the autonomous healing center in healing the mind of the oppressed, so that they in turn could heal social relationships on a family, community, nation and people level to make a people whole who had their ontological, cultural structure ruptured by national oppression with the intent to destroy their identity, self-proclaimed purpose and positive direction, that is future development.
The History
" A people who free themselves from foreign domination will be free culturally only if, without   complexes and without underestimating the importance of positive accretions from the oppressor and other cultures, they return to the upward paths of their own culture, which is nourished by the living reality of its environment, and which negates both harmful influences and any kind of subjection to foreign cultures. Thus, it may be seen that if imperialist domination has the vital need to practice cultural oppression, national liberation is necessarily an act of culture," so stated  Amilcar Cabral.  From this perspective, Descendants of Formerly Enslaved Africans, commonly called African Americans , are subjects of cultural hegemony and continue to labor to free themselves from historical and oppressive forces not of their making.
The featured aspect of WHWM is a national healing restoration of Maat, which affirms order, balance, harmony, reciprocity, truth, justice and compassion. However, starting with the family and community structures, thus WMHWM is a multi-family therapeutic method. This method is designed to (1) reverse psychological internalized oppression by restoring positive social functioning, using the construct of three phases of the TSIRA-    prescriptive or Rx roles, the TSM Trauma Triangle roles and the transformative roles. (It is contested that the post-traumatic growth can occur for a people still in the grips of national oppression). (2) It introduces a process of cultural restoration by the introduction of the Nguzo Saba (Seven Principles of Kwanzaa). Through the introduction of a re-worked cultural adaptation, The WMHWM Method using African centered symbols to explain the TSIRA through the Nguzo Saba. The third aspect, (3) encourages the embodiment of reparations, first within the Black community as an homeopathic remedy to our need to repair our own relationships and to the outside world. The term homeopathic reparations apply the notion that we must find our internal healing center and work outward.
Status Report
In this 21st  month of the project, it is reported a number of significant developments  my own personal transformation, my facility as an evolving psychodramatist, the creation of a supervisory TSM-WMHWM structure, the budding WMHWM training group and the near completion of the method itself. I've taken the Men's group as my personal development requirement, the Brain In Action: The Neurobiology of Trauma; Containment: Key to Safety w/Action Methods; Working with Defenses and scheduled for Transforming the TSM Trauma Triangle in February, which would complete Level 1 Core Trauma Courses. Through enrollment a small WMHWM training team is under development, with a few individuals taking the same courses and other courses offered through TSI. Supervision has occurred with Joshua Lee on a monthly basis and with Joshua Lee and Kate on a bi-monthly basis. Not discounting the refinement needed for stage one and two, psychological oppression and cultural revitalization, the third reparation innovation has yet to be flushed out, in the last reiteration of the method. The WMHWM social innovation has developed a change model, a logic model, a data decision model, a budget and established the Whm Msw Healing Well Non-Profit (WMHW-NP) through the state of Pennsylvania and was granted its 501 ( C )3 status retroactive for the same date by the federal government. The non profit's mission is to provide social and cultural recovery through the restoration of MAAT for oppressed families and communities. National recovery, Whm Msw, is first carried out in the mind, then in families, then in relationships. That is it a multi-family model, it attends to the healing and developmental needs of the family and the community because multi-families represent a microcosm of the community, therefore the name  The Whm Msw Healing Well Multi-Family Homeopathic Reparations Community Method is used. To free the oppressed mind and therefore the oppressed group requires a return to authenticity, spontaneity and self-determination to ensure the process of decolonialization. It is not enough to understand social justice in the confines of cultural assimilation, it must be embrace true pluralism.  The collaboration between TSI and WMHW-NP will birth yet another branch of psychodrama emphasizing social justice for oppressed communities by replacing the oppression mindset with a liberation/reparations mindset.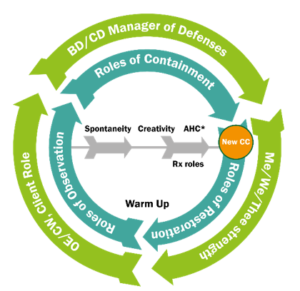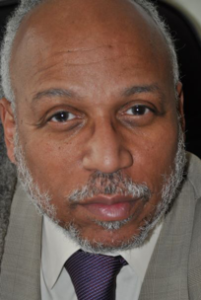 Onaje Muid, a doctorate in social work candidate was inducted as a fellow into the New York Academy of Medicine (2016) based upon his stellar career as a consummate behavioral health social work clinician and administrator spanning 35 years of service, just after receiving the Mid- Career Emerging Leaders Award from the National Association of Social Workers (2015). His extensive background includes senior positions in substance use prevention, intervention, treatment and recovery domains, for such agencies as Phase: Piggy Back, Inc, Phoenix House, Bronx Lebanon Hospital and Reality House Inc. His cultural centric orientation to services, initiated by working for Phase: Piggy Back Inc for 14 years, earned him a place amongst his colleagues as the first class of trainers for the OASAS' Cultural Competency in Substance Abuse Treatment and Prevention: The Consciousness Raising and Affective Component (2010). This competency approach forged his partnership with colleagues in developing Rules of Engagement: Addressing the Needs of Service Members, Veterans and Their Families by Developing Core Competencies for Behavioral Health Professionals as a graduate of the Addictions Technology Transfer Centers (ATTC) Advance Leadership Institute (2011), after completing the Leadership Institute first (2007). As trainer, he earned a certificate of completion for the ATTC Training Point Model, a specified an uncommon learning exchange for addiction trainers. Upon receiving his Seminar -In- Field Instruction, (SIFI), from Columbia University (2007) he began the compilation of his academic portfolio, first training students as their on- site supervisor. In 2011 he shifted his center of gravity and became an advisor to graduate level social work students at Columbia University, Graduate School of Social Work, for which he held for five years before being asked to become an adjunct lecturer in 2015. As an expert in design and delivery or trauma and culturally sensitive centric systems, he holds a post graduate certificate in trauma from the Columbia University, Mailman School of Public Health, a certificate from the Justice Institute of British Columbia, in the Aboriginal Focusing -Oriented Therapy and Complex Trauma and others and a post master's certificate from the National Association of Black Social Workers from the African Centered Social Work Academy. He serves as the United Nations Non -Governmental Organization (NGO) representative for the International Human Rights Association for American Minorities (IHRAAM) making the connection between human services and human rights. He holds a master's degree in social work from the State University of New York- at Stony Brook; a license in mental health and credentials as an alcoholic and substance counselor and family development. For two years e served as  the Drug and Alcohol Prevention Specialist, in the Office of Behavioral Health, Department of Human Services, County of Delaware, State of Pennsylvania. He currently holds the position as the Fatherhood Coordinator for the Healthy Start Program for the Foundation for Delaware County, the Male Health Commissioner for the National Coalition of Blacks for Reparations in America (N'COBRA) and the co-chair of the Social Justice and Human Rights Committee for Alliance of Black Social Workers in Philadelphia, PA. He is married to Dr. Fatima Hafiz in a blended family with eleven adult children and a bunch of grandchildren. Their work is contributions to the United Nations Decade of People of African Descend (2015 to 2024), affirming recognition, justice and development.
Onaje Muid whwmswhealingwell@gmail.com for further contact, information and orientation for Whm Msw Healing Well.
https://www.blackpast.org/global-african-history/1970-amilcar-cabral-national-liberation-and-culture/
https://therapeuticspiralmodel.com/wp-content/uploads/2017/04/tsi-Logo-horiz-no-border600-300x54.png
0
0
Therapeutic Spiral International
https://therapeuticspiralmodel.com/wp-content/uploads/2017/04/tsi-Logo-horiz-no-border600-300x54.png
Therapeutic Spiral International
2021-01-15 21:54:58
2021-01-19 01:31:37
TSM, Social Justice and the Whm Msw Healing Well Method