New Book From Vlada Zapesotsky – The Way Home: Discovering the Path to Your Truth, Nature, and Inner Treasures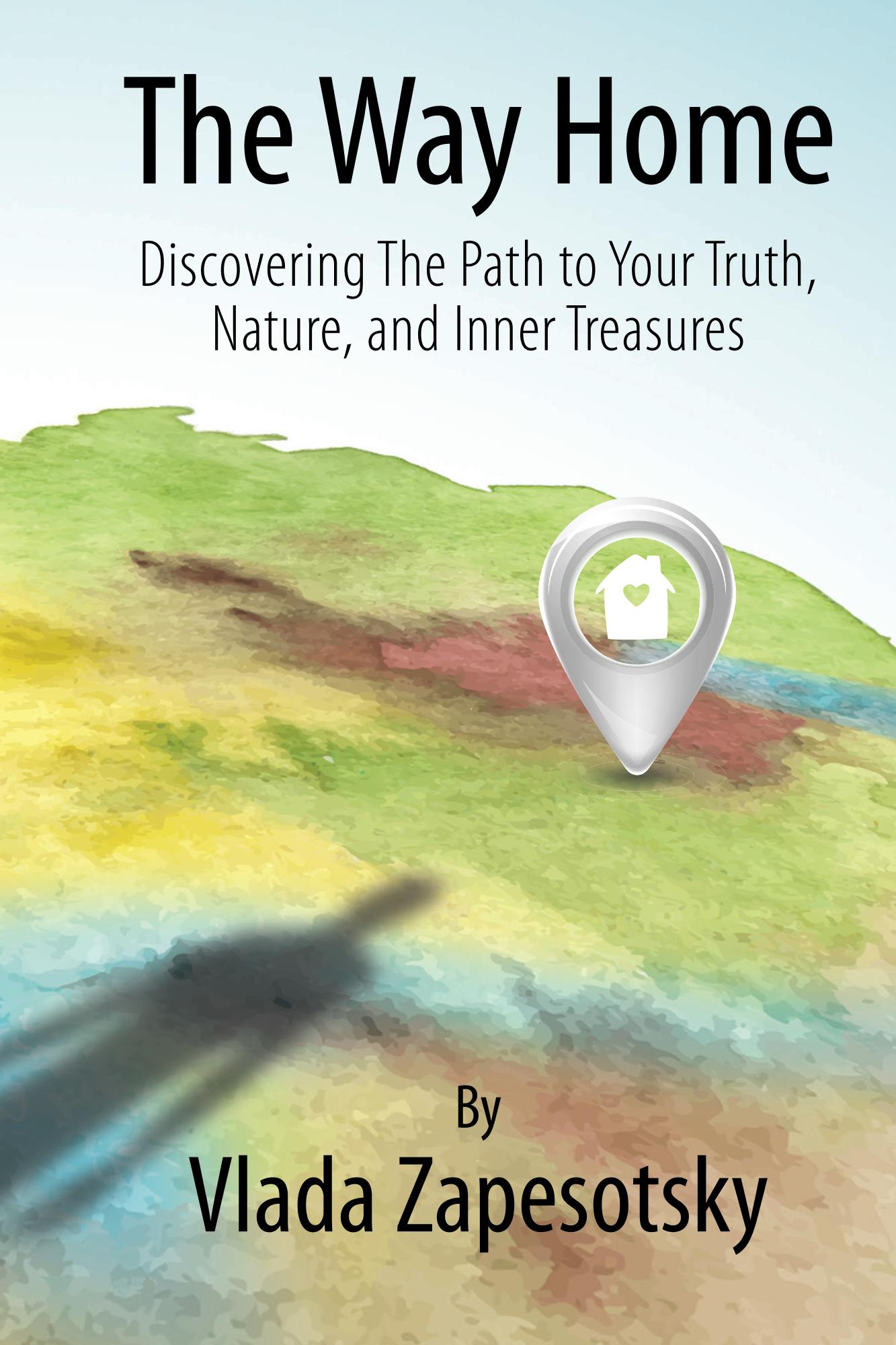 Hello, my dear friends!
I am here to inform you about the release of my book The Way Home: Discovering the Path to your Truth, Nature and Inner Treasures.
This is a very exiting time for me and I am looking forward to share my book and the vision that's behind it with the world. I really hope that this book reaches many different people because I believe in its healing energy, clear messages and a safe structure that can allow everyone to connect to his/her own Inner Home.
Synopsis: "The Way Home" opens with a heart-warming and creative fairy tale describing the journey of self-discovery that all humans yearn to undertake, yet are afraid to without a proper guide. In this book we learn how to "activate" our personal inner guides and personify these inner voices to serve us in our healing journey. The inner life (psyche) is described as a Home with multiple rooms to which we can return for new discoveries and self-care. It is as simple as: "you do not need to know how to get where you are going; you only need to make a choice…connect to [your] personal soul navigator who will lead [you] Home-to Your True self."
You can find it on Amazon here.
If you are interested in reviewing the book, please let me know and I will send you a free electronic version.
Please, feel free to spread the word and share it with your community!!! Let's make The Way Home approachable to as many people as we can!!!
Blessings!!!
Vlada Zapesotsky, MA, PAT, AL-TSI
Founder of International Foundation of Healing and Creativity "The Way Home-to your True Self". Practitioner-trainer, author, speaker.
https://therapeuticspiralmodel.com/wp-content/uploads/2017/04/tsi-Logo-horiz-no-border600-300x54.png
0
0
Therapeutic Spiral International
https://therapeuticspiralmodel.com/wp-content/uploads/2017/04/tsi-Logo-horiz-no-border600-300x54.png
Therapeutic Spiral International
2018-05-24 20:38:50
2018-06-04 23:16:06
New Book From Vlada Zapesotsky – The Way Home: Discovering the Path to Your Truth, Nature, and Inner Treasures