Ben Rivers, PhD, RDT, APTT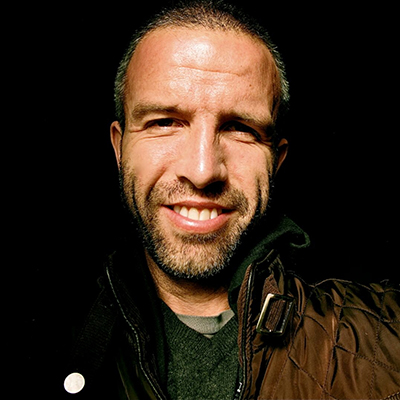 Ben Rivers, PhD, RDT, APTT, was born in the UK and raised in Australia. He specializes in the use of psychodrama and playback theatre for community mobilization and collective trauma response. He has taught and practiced in Asia, Australia, Europe, the Middle East and North America, working extensively with communities impacted by structural oppression and political violence.
He is a founding member of The Freedom Theatre's Freedom Bus initiative (Jenin Refugee Camp, Occupied Palestine), a Co-founder of the Arab School of Playback Theatre (Adonis, Lebanon) and Director of Dawar for Arts and Development. He holds a Master of Arts in Counseling Psychology with a concentration in Drama Therapy from the California Institute of Integral Studies, USA and a PhD in Peace Studies from the University of New England, Australia. His articles have been published in professional journals around the world.
He is a Registered Drama Therapist with the North American Drama Therapy Association, an Accredited Trainer at the Therapeutic Spiral Institute, Virginia, USA, and an Accredited Playback Theatre Trainer through the Centre for Playback Theatre, New York. He is currently based in Egypt.
Director, 

Dawar for Arts and Development
16 Adly St, 3rd Floor, Wust El Balad, Cairo